Department of Business Administration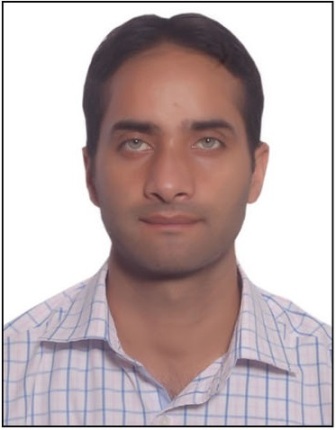 Dr. Sheeraz Ahmad Tantray
Objective
The global business environment is characterized by uncertainty, fierce competition and rapid technological innovations. Organisations are striving hard to overcome and excel these challenges. Organizations are constantly looking for competent capable management professionals endowed with skills and competencies to succeed in complex and uncertain environment. Our endeavour at the Department of Business Administration is to create a blend of state of the art infrastructure, committed students and a strong interface with the industry. We have been successful in developing a friendly and supportive learning environment aimed at grooming the corporate leaders of tomorrow, who are not only capable of excelling in their professional lives but are also sensitive about their social responsibilities and human values. The Department has focused on developing industry oriented pedagogy to prepare the students for the challenges of the corporate world. Regular industrial visits and interactive sessions are organized with senior corporate executives to provide an insight into actual corporate environment.
Vision
Developing ideas and leaders that transform the world—from the very centre of business.
Mission
We are committed to educating and developing leaders and builders of enterprises who create value for their stakeholders and society at large.
Core Values
The core values that bind faculty, staff, and students together and contribute to realization of the Department vision and mission include:
Collaboration and respect;
Academic freedom and intellectual rigor;
Institutional integrity and service;
Access, affordability, and excellence;
Active learning and discovery;
Diversity, fairness, and equity;
Innovation and empowerment;
Accountability and sustainability.
COURSE : Bachelors of Business Administration
Three year full time Bachelors of Business Administration (BBA) seeks to develop graduates who can excel in the area of business and management. The programme intends to develop research and critical thinking skill among the budding managers. The programme aims at imparting professional education and training in modern management techniques to enable budding managers to manage business operations effectively and meet the challenges of growing organizations in the dynamic business world. Quality education, practical training in leading organizations of India, attractive environment and corporate connections are the main features of the BBA programme The curriculum design and pedagogy emphasize the development of students' skills and abilities to apply management theories and concepts to live problems in business and industry. The students are challenged to move beyond analytical framework to implement, which greatly accelerates their development of sound business judgment. The programme mixes teamwork with competition, and teaches the skills that enable students to grasp new ideas and seize new opportunities. The programme consists of six semesters each of six months duration. All courses are reviewed and redesigned from time to time by the affiliating university keeping in view the rapidly changing economic scenario, needs of the industry and the latest developments in the specific subject areas.
Departmental Initiatives :
Initiatives are research-fueled "communities of engagement" where faculty, students, and alumni connect with practitioners in the field to develop insights that drive impact. They provide powerful platforms to address complex, multi-dimensional topics that demand a new managerial mindset.
General Induction sessions for the newcomers.
Complete student tracking and progression
Periodical industrial visits to develop entrepreneurial acumen.
Regular industry engagements
Inking memorandum of understanding (MoU) with renowned entrepreneurial institutes, industry centres and financial bodies.
Eligibility Criteria
Any candidate who has passed HSC(10 + 2) exam from any stream with English as passing subject and secured minimum 45% marks at 12 std.
Admission Procedure
Admissions will be made strictly according to the rules and procedures laid down by the University of Kashmir and Govt. Degree College, Baramulla and the entrance test to be conducted by the University on merit basis.
Courses Offered :- BBA
Duration:- 3 Years
Intake :- 40 Seats
FACULTY PROFILE
S.NO
Name
Designation
Qualification
Email
Mobile
1
Dr. Sheeraz Ahmad Tanytray (Head of the Department)
View complete profile
Assistant Professor
MBA (Marketing & HRM), M Phil-PhD (Business Studies)
satantray@gmail.com
7006961190, 9596490613