Department of Social Work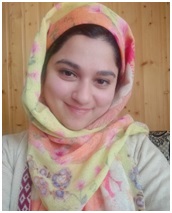 Amira Wali (H.O.D Social Work)
The Department of Social Work at Government Degree College, Baramulla offers Social work as a subject at under-graduate level which was introduced in the year 2016 in order to fulfil the growing demand of students to develop into social work professionals. The department is working hard to realize the dream to make social work as one of the leading subjects in the arena of helping professions. The aim of introduction of social work as a subject is to train students for case work, group work, community work, social welfare administration and social work research. We aim to develop thinking individuals that understand and strive to improve the lives of people in the society. This discipline helps to develop skills among students which include communication, problem solving, empathy, team work and time management.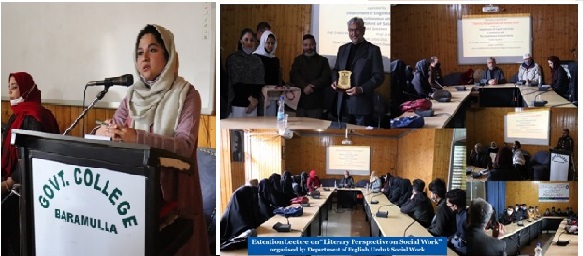 The departmental resources include library material over 200 books on diverse topics concerning social work including encyclopaedias and e-content material (Videos and academic scripts), as well. The classrooms are equipped with Interactive Boards that enhance the teaching learning process. Seminars, discussions and workshops are a regular occurrence for wholistic development of the social work students.
DEPARTMENTAL ACHIEVEMENTS
Organised one day Awareness cum Workshop on "Reproductive Health and PCOS", at GDC Baramulla – Apr 01,2021.
Organised one-week workshop on "Research Methodology in Social Science and Intellectual Property Rights (IPRs)", at GDC Baramulla- Mar 15-25, 2021.
Organised one day seminar on "Literary Perspectives on Social Work" at GDC Baramulla- Mar 13, 2021
Organised One Day International Webinar on "Understanding Youth and the Problem of Drug Abuse- Better Knowledge for Better Care" at 12 pm, IST at GDC Baramulla- Sep 09,2020.
Courses Offered :- Bachelors in Arts with Social-Work as one of the subjects.
Eligibility:- 10+2 in any stream.
Duration:- 3 Years
Intake Capacity :- 40
Mode of Admission:- Through Merit in Qualifying Examination.